January 28, 2016 7:00 am
Thursday Thoughts by John
John and the Arts and Cultural Alliance of Newport are leading the Arts and Culture working group at the Newport HEZ.
AN ART-FULL LIFE
The Arts & Cultural Alliance is delighted to be part of the Health Equity Zone Project. After all, art is fun, art is fulfilling and art leaves lasting memories, not only for the creator but also for its audience.
THE ARTS AND IMPROVED HEALTH OUTCOMES
So what does art have to do with health? The effect and result of artistic expression – regardless of medium (dance, photography, flower arranging, music, painting, singing, fashion, computer design, gardening, film, etc., etc.) – is immediate, satisfying and fulfilling. One need only recall a child's proud and delighted smile after performing a dance step or a song; drawing or arranging flowers; sculpting an object d' art. In fact, the ACA was involved in an earlier community effort "Project Mural" in which young and old alike joined together to paint over graffiti with their colorful impressions of Newport. (photo below)
Involvement in the arts can and will serve to create collaborative and engaged connections. Public displays of art, in all its forms, will create a pride of place within the HEZ.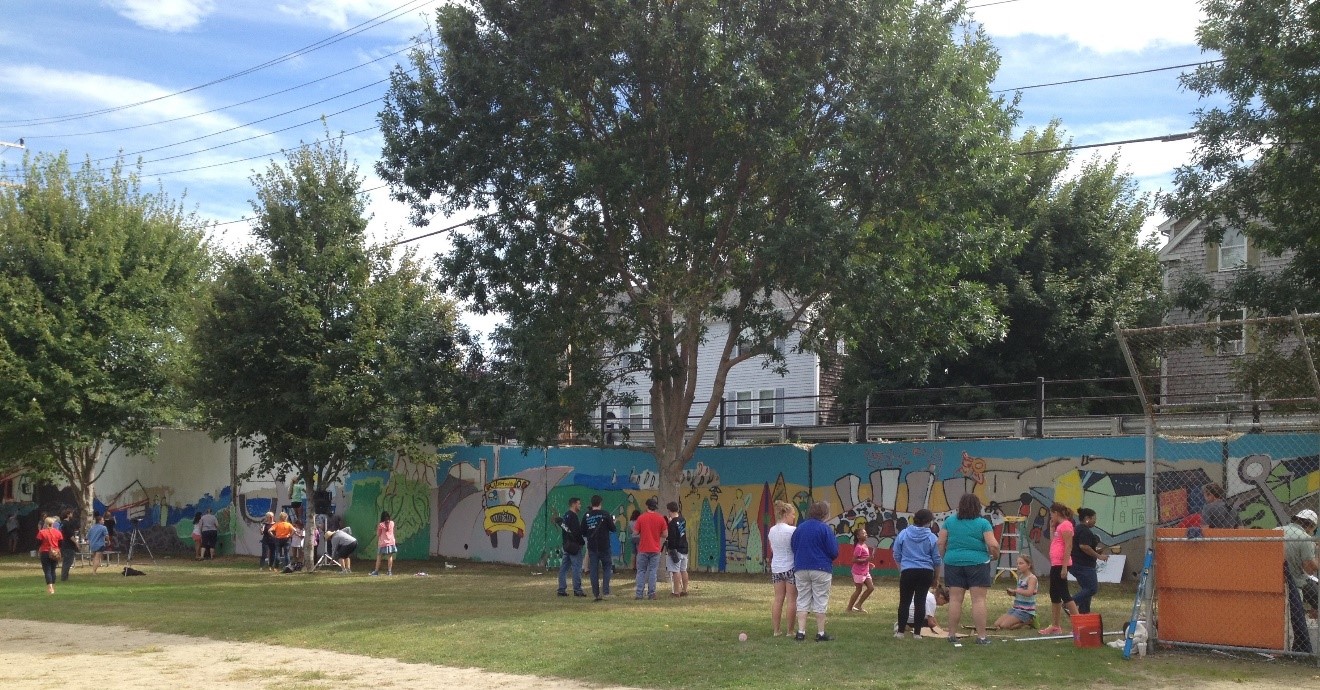 "Community gathers to paint the wall with impressions of their town at Hunter Park in Newport"
THE ARTS & CULTURAL WORKING GROUP
Our HEZ working group consists of both artists and aficionados, many who both live and work as artists in the community. To begin our working group investigation, we agreed that an assessment of the current "state of the arts" within the HEZ should be two-fold:
Determine what artistic endeavors residents currently participate in, what might interest them and what they would "love to create," if they could. As an example, I may sing but would be interested in taking lessons. And one day, I'd like to appear in a musical production.
Determine what existing art and cultural opportunities currently exist in the HEZ and if there are any impediments to their use.
The end results of these determinations will allow the community to inform us as to what artistic opportunities residents are looking for and what is lacking in resources and facilities.
BLOOMING GOOD NEWS!
A recent, arts-related project in the HEZ was the planting in November of 15,000 daffodil bulbs at Miantanomi Park.
We hope this serves as the impetus for the further planting of flowers, the adoption of community gardens and as a gathering point for celebration during each April's Newport Daffodil Days Festival. http://daffodillion.com/daffydays/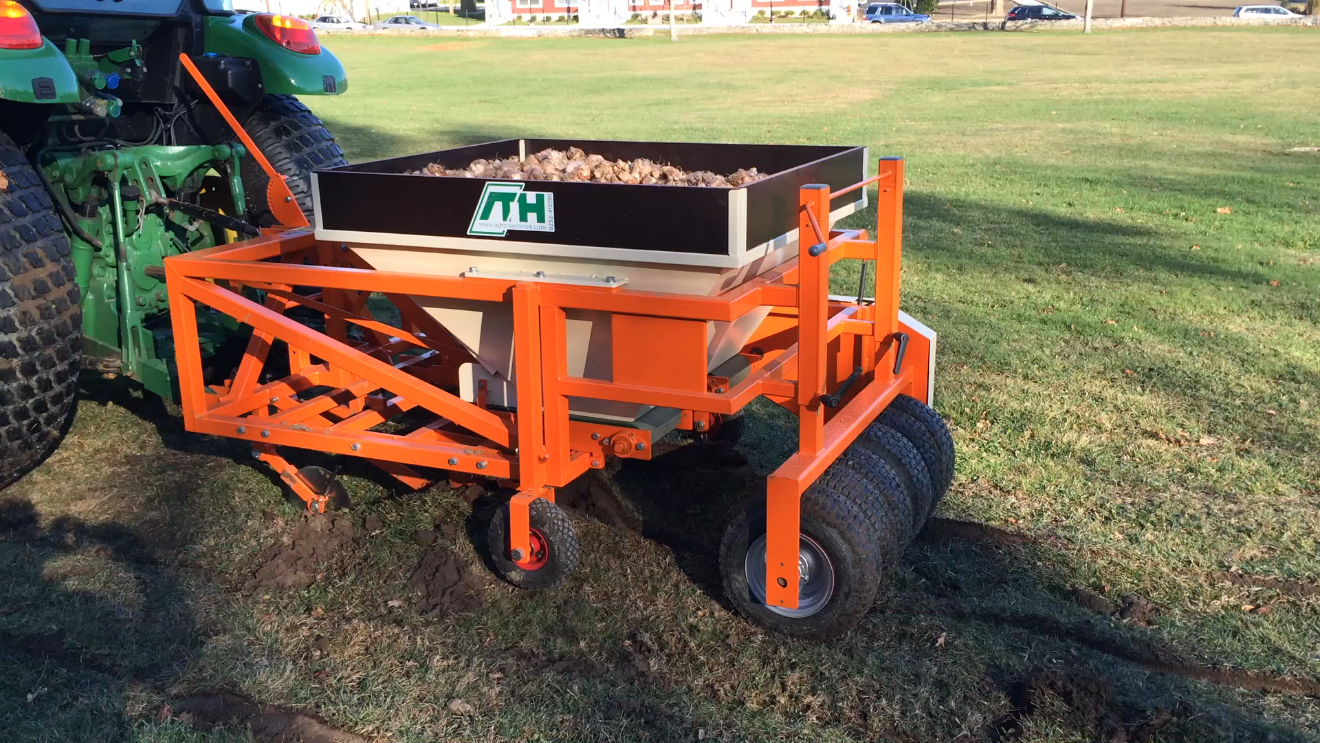 "Daffodil bulb planting at Miantanomi Park. Look for 15,000 daffodils to bloom in April!"